Choosing a Mobile Veterinarian in Issaquah, WA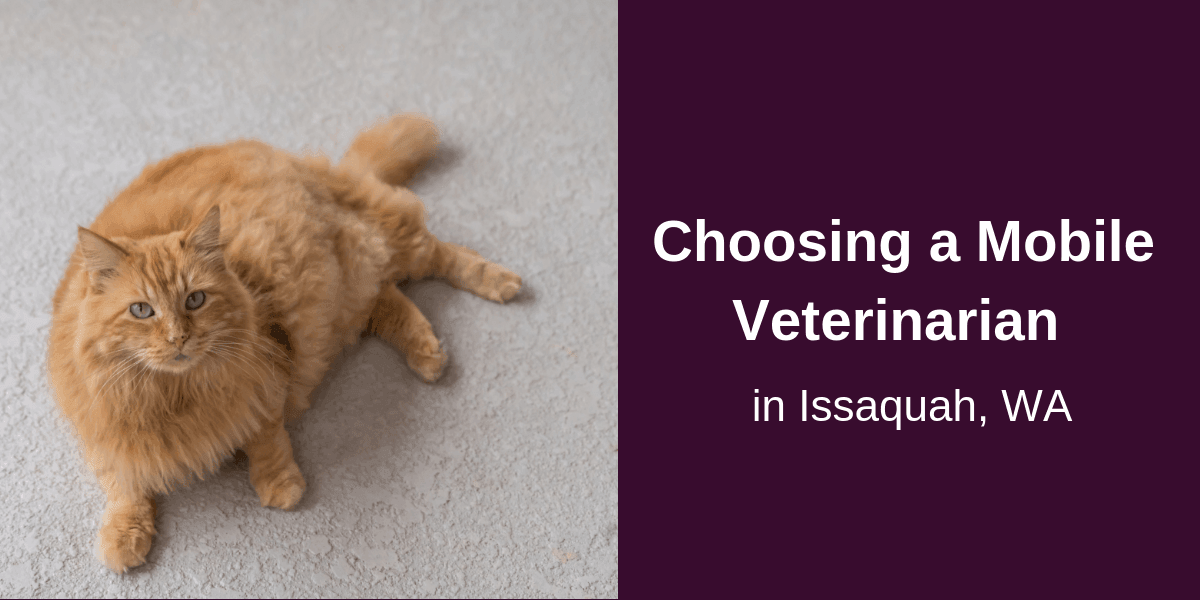 If you're a pet owner in Issaquah, WA you could especially benefit from the services of a mobile veterinarian. You know what it's like to get home after a long commute just to turn around and run out the door to make an appointment at the vet clinic.
Even if you're lucky enough to have found a quality vet that's close to you, chances are you still struggle to make time in your busy schedule for yet another time-consuming errand.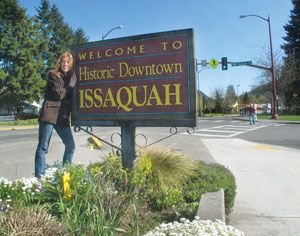 For those with little children in the family to care for, it can seem overwhelming to get your animal the kind of medical care it needs. Having the veterinarian come to your home instead can free up your time for doing more of what you love with the people and animals you love. And if it's time to say goodbye to your pet, being able to do it at home with the whole family around can be helpful to ease the pain of the experience.

Anyone suffering from loss of mobility who struggles with driving or carrying a sick pet may find a service like this extraordinarily convenient. Animals help their human companions so much emotionally and mentally, it's important that there are ways to work around disabilities so that everyone can benefit from a furry friend. Additionally, there are a number of health conditions your pet may have that make traveling uncomfortable. Older dogs and cats with arthritis or chronic pain can benefit from getting the veterinary care they need in the comfort of their favorite surroundings.

If your pet is particularly unhappy around other animals, you can avoid the stressful environment of a veterinary office entirely. You won't have to worry about your dog lunging at every pet that walks through the door while you wait for a vet who's running late, or a cat who gets anxious in the cold and sterile rooms. You don't even have to expose your pet to the sneezing animal sitting next to you with fingers crossed. When using a mobile veterinarian, Issaquah residents can be sure to receive excellent care without all of these problems that seem to crop up.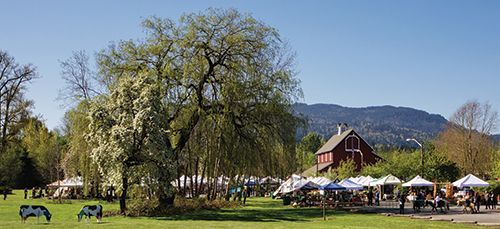 One of the best things about this age of amazing technology is that most of the tools veterinarians use to keep your pets healthy can be taken right along with them to a house call. There's no need to sacrifice quality to get top notch care. You don't need to trek your animals around town to receive receive care for everything from puppy and kitten vaccinations to diagnostic tests for sudden illness to helping you say goodbye when your pet has come to the end of their life.

If you're in Issaquah, WA and interested in learning more about what a mobile veterinarian can do for you and your pets, consider reaching out to At Home Veterinary Services.
Related Posts
By accepting you will be accessing a service provided by a third-party external to https://athomevetservices.com/